Last week-end was for me the opportunity for my first ride in Pune and in India, a 40km ride between Pune and Wagholi.
In India you must wake up early morning if you want to avoid traffic, noise and pollution. Most of the peoples start the activity around 5:30 or 6am.
I targeted a start at 6:30 with the sunrise for a quick test loop between home and Wagholi. On the map, the road was looking isolated, but in fact, it was not, as there were plenty of houses along the road.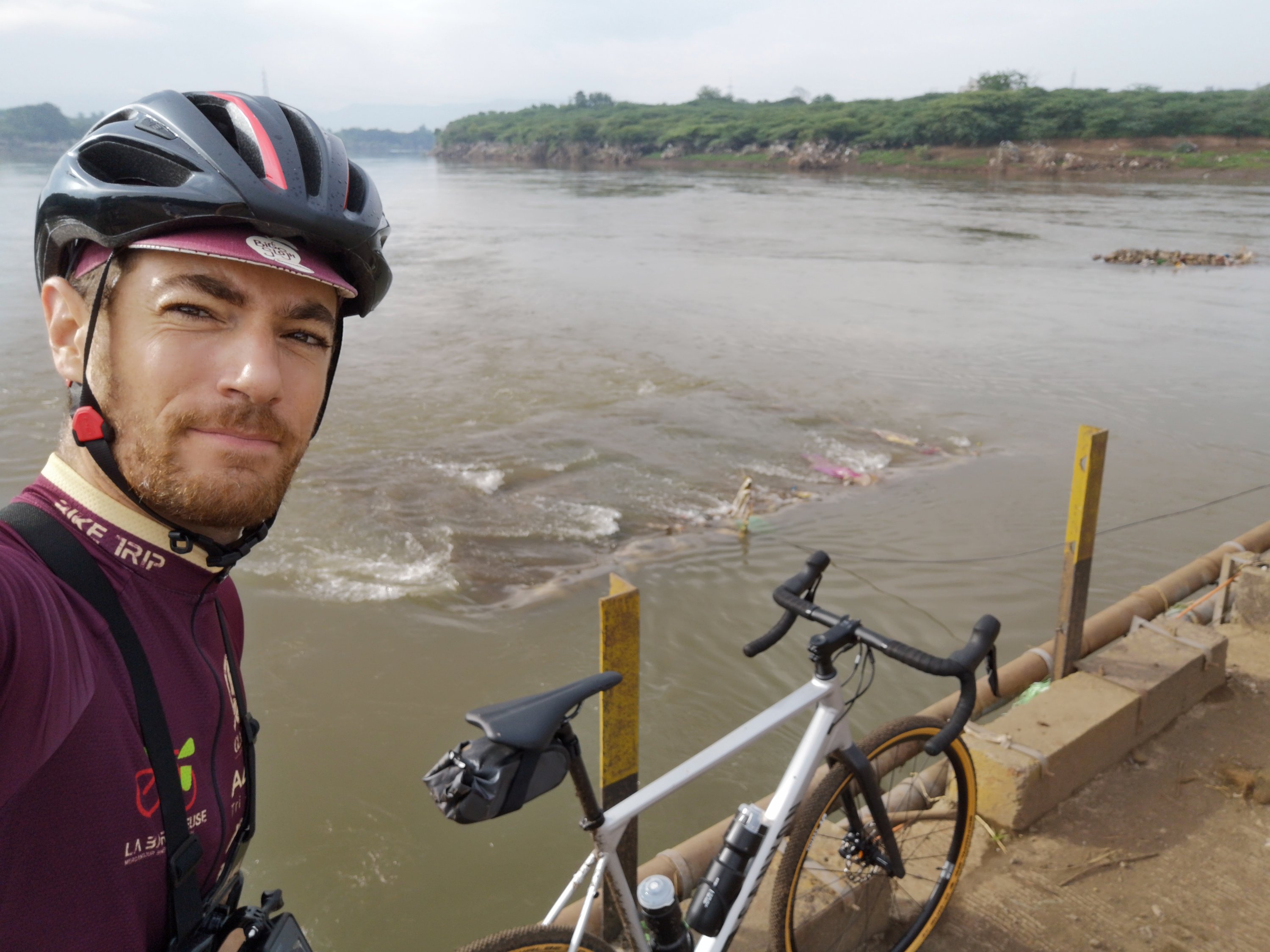 Bicycle in India has nothing to compare with bicycle in France.
At 6:30 am the road is already full of traffic, motorbikes, rickshaws, cars, and trucks. Next time I should wake up earlier.
On your bicycle, you don't exist. You must be very careful when you are overtaken.
Always look everywhere. No rest, you must be aware every time. Always.
Roads are dirty. Ok some roads are nice, but there are so many holes, speed breakers, mud, sand… This is special and probably a good reason why the local cyclist are using mountain bikes, even on the road.
Next time I will try another area, with less cars, and more mountains and tracks!
About my ride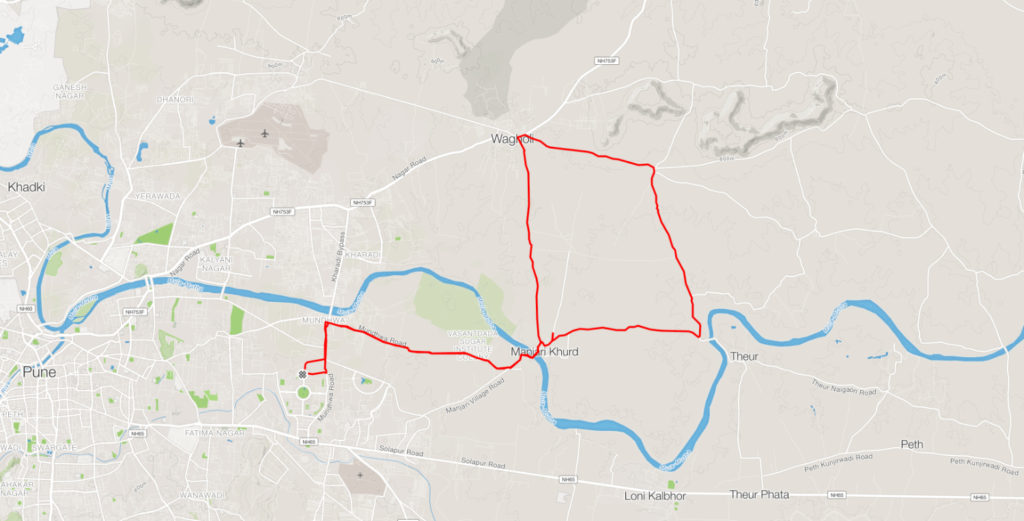 Distance : 40 km
Elevation : 155 m (flat like the earth)
Terrain : Roads and dirty roads
GPX File : Download here